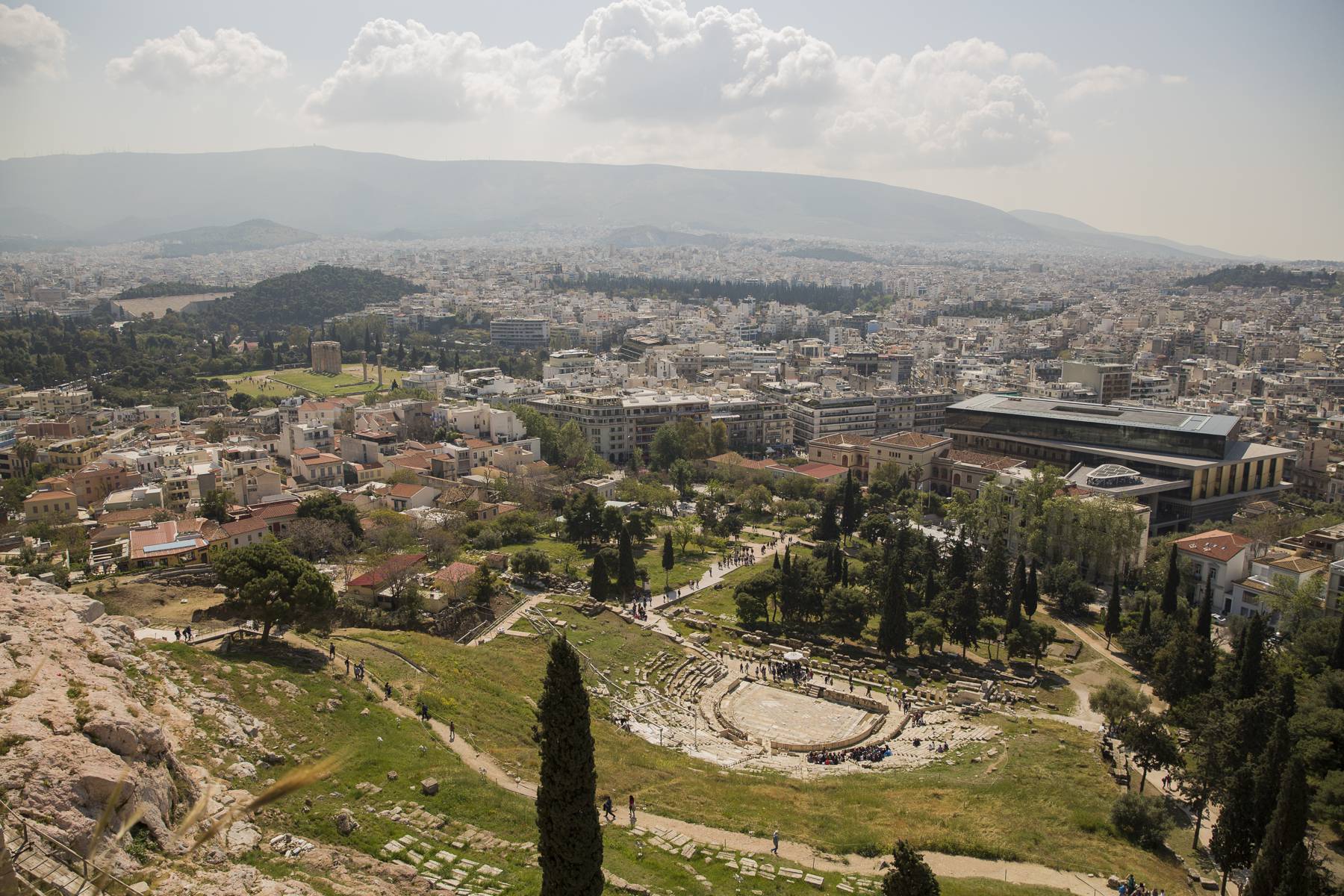 The road to democracy: the best of Athens in three days
Athens past, present and future
Carbon
Neutral

We have offset the CO

2

footprint of this trip to mitigate the impact on the environment

Learn more
Explore a very old but modern city and see how it has evolved into one of Europe's most interesting urban spaces.
Athens is Europe's oldest capital city and a beacon of civilization, where ancient traditions, historical sites and contemporary culture all coexist harmoniously.
On this self-guided walking tour, you'll discover the all the treasures of Athens, such as the Acropolis, the Agoras, the Temple of Zeus and the archaeological remains of Kerameikos, the ancient necropolis. You'll also explore landmarks of recent Greek history, such as the Panathenaic Stadium, home to the first Olympic Games; Syntagma Square, the heart of the city; and the subtle beauty of Saint George, perched atop towering Lycabettus Hill.
In addition to the city's famous places and monuments, you'll also get to know the Athens of today: a bustling and inviting urban patchwork of neighborhoods with their own personalities and attractions.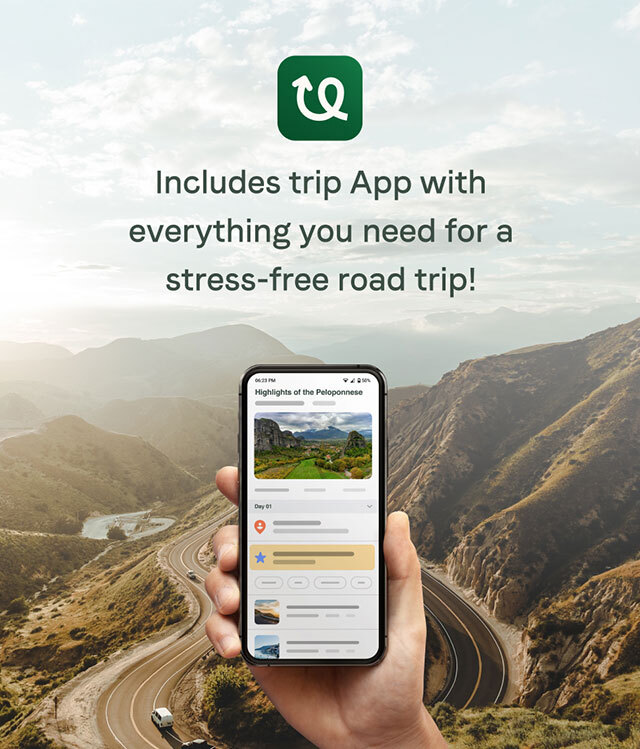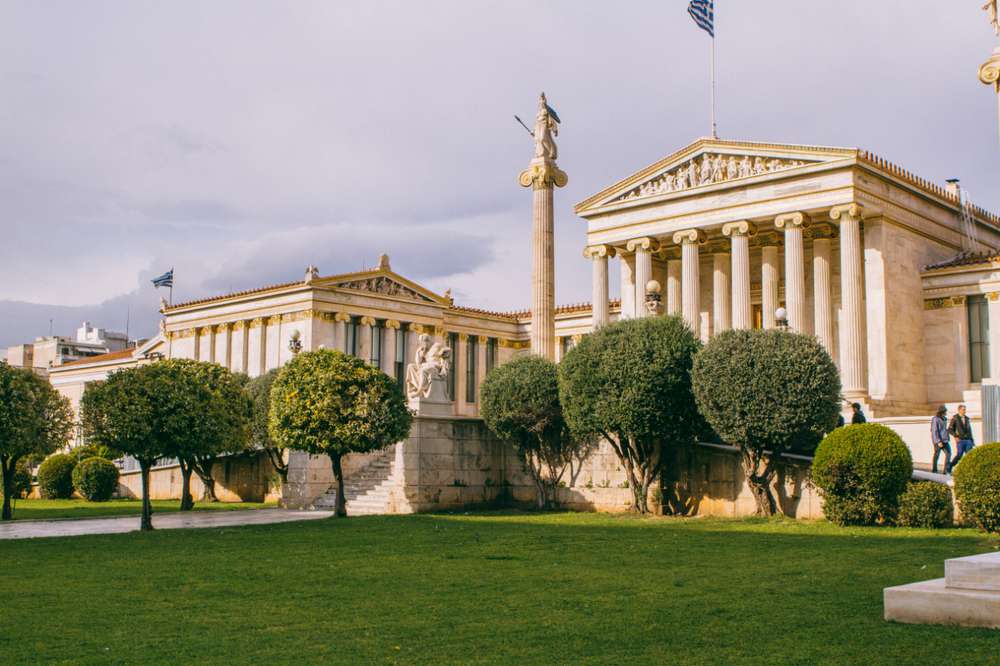 Academy of Athens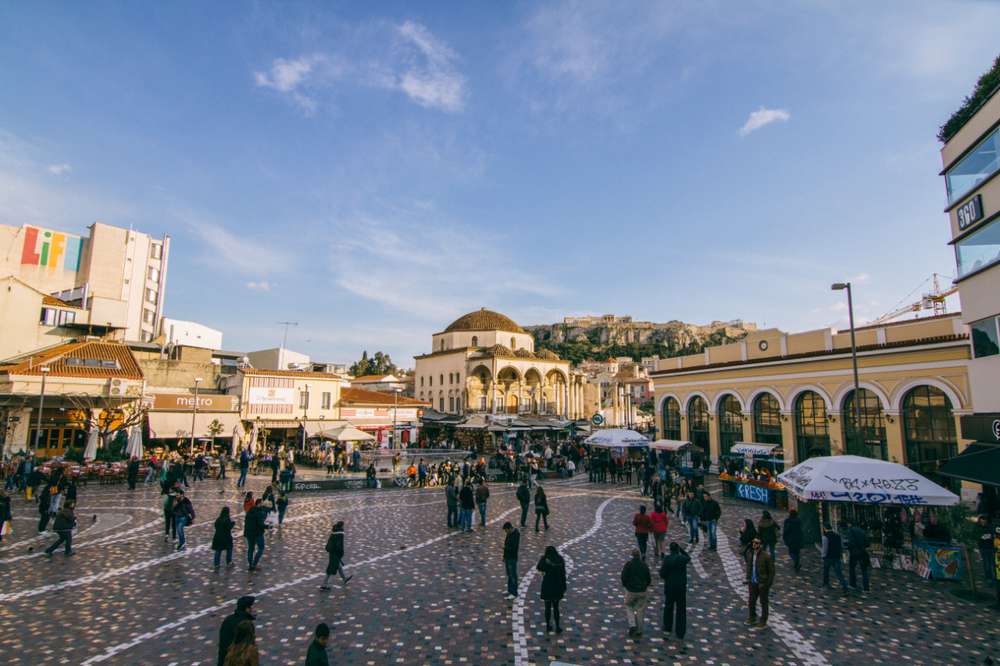 Monastiraki Square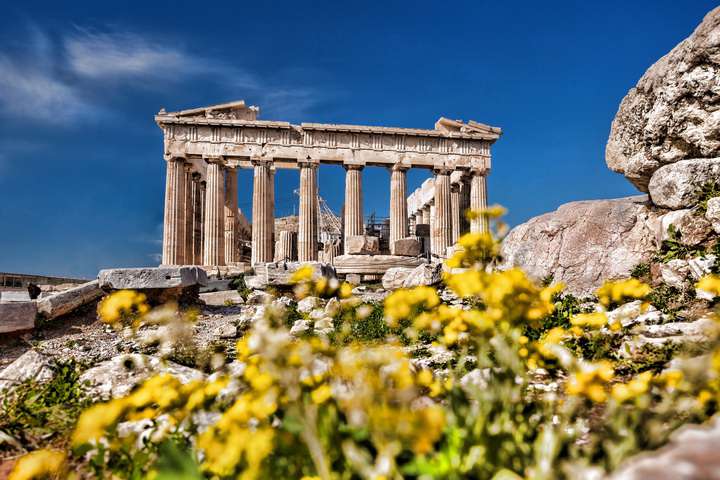 Acropolis of Athens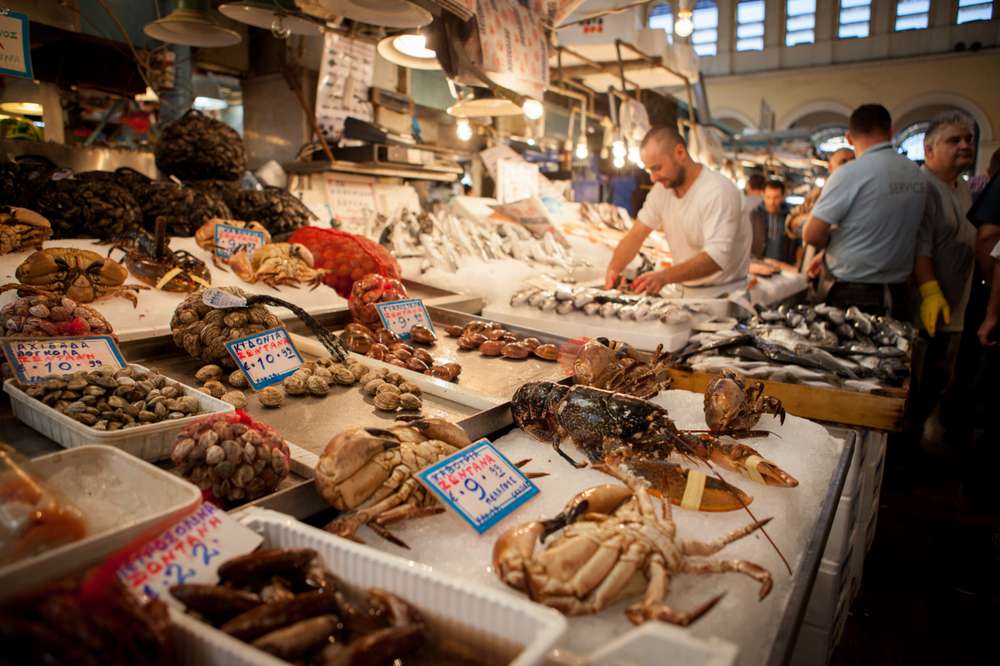 Varvakeios (food market)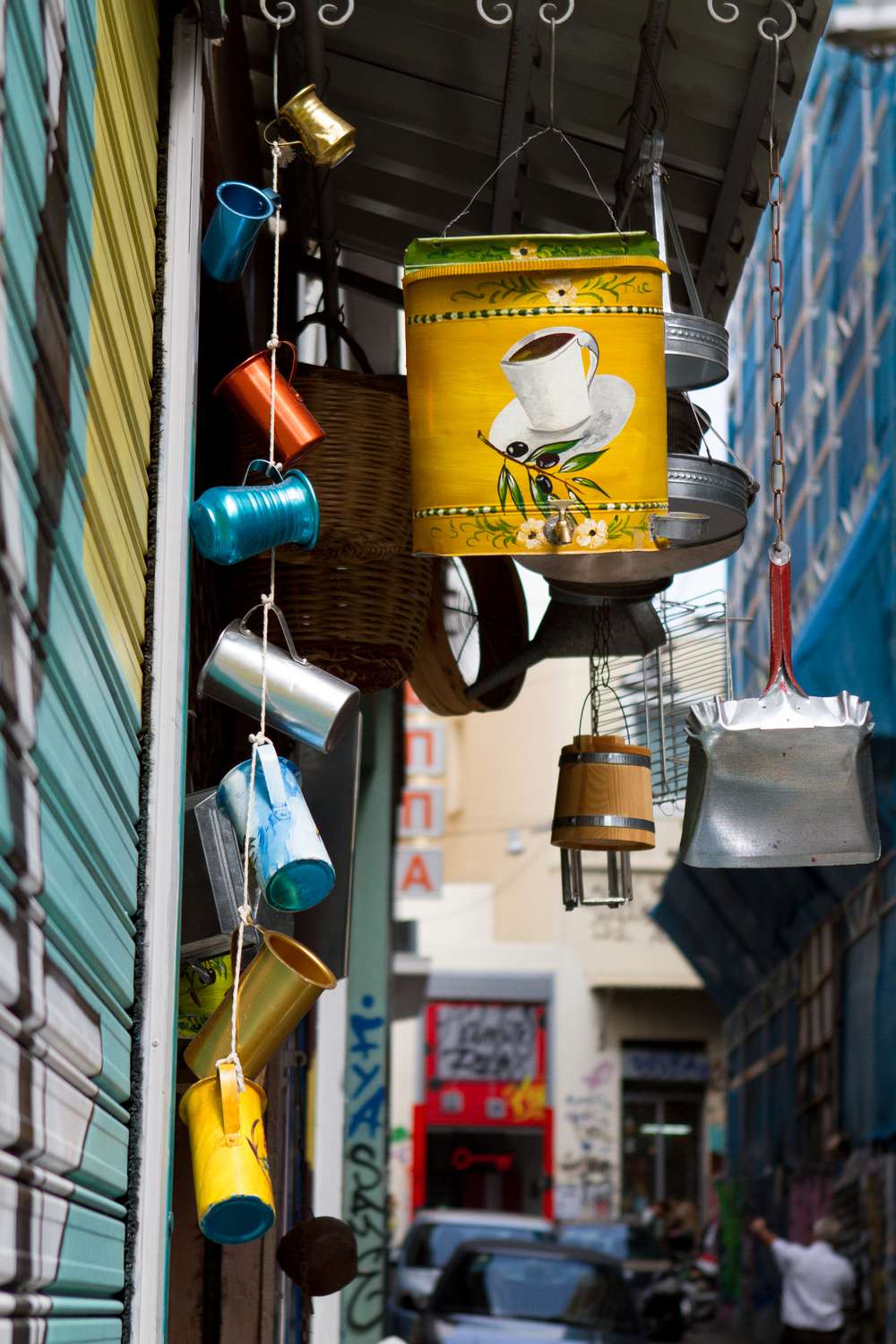 Athens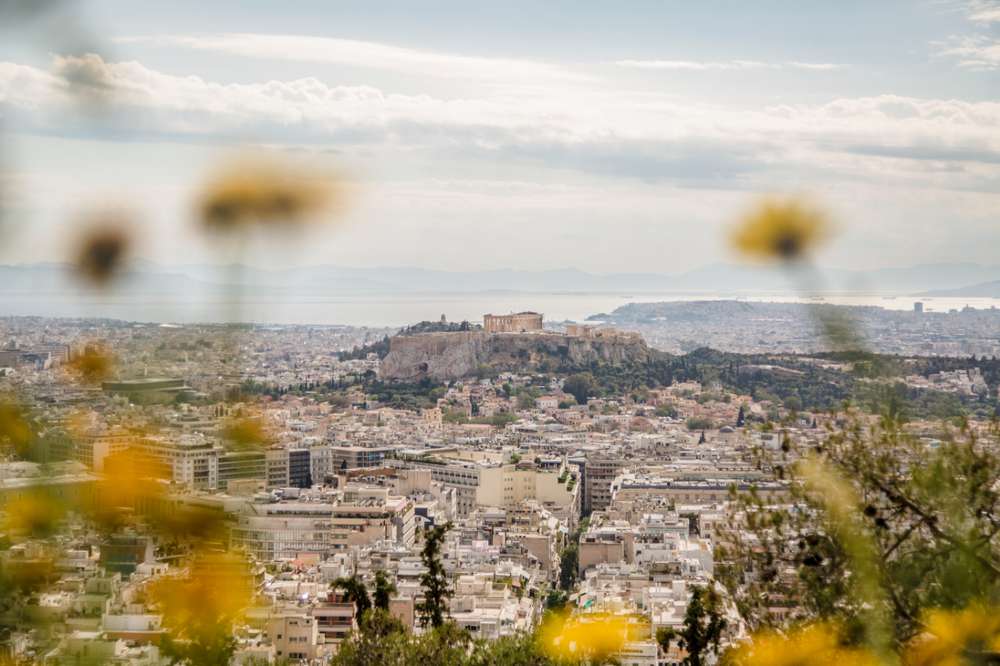 Acropolis of Athens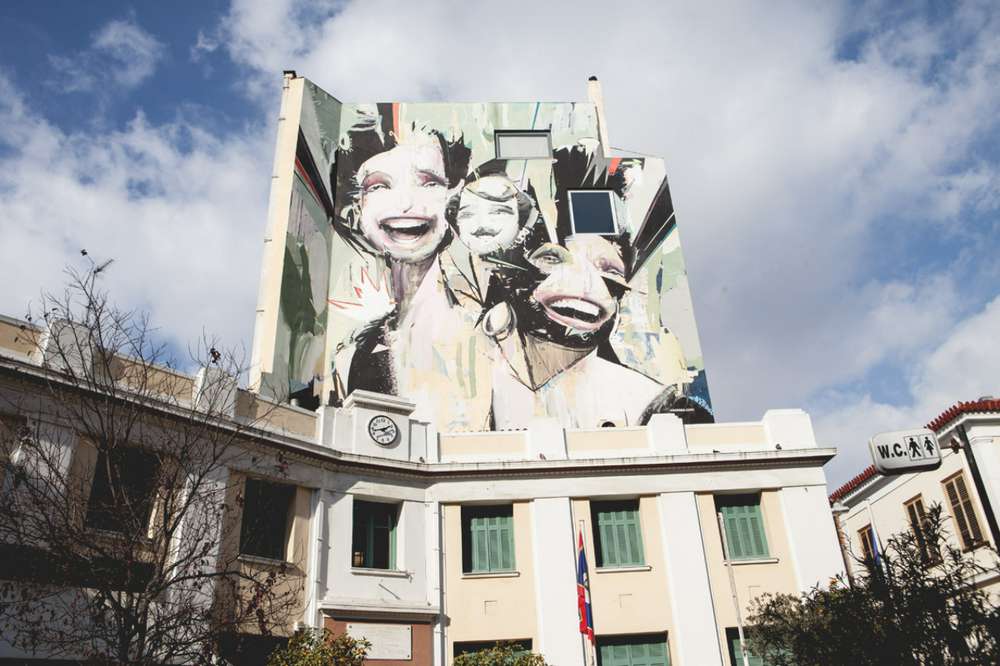 Karaiskaki Square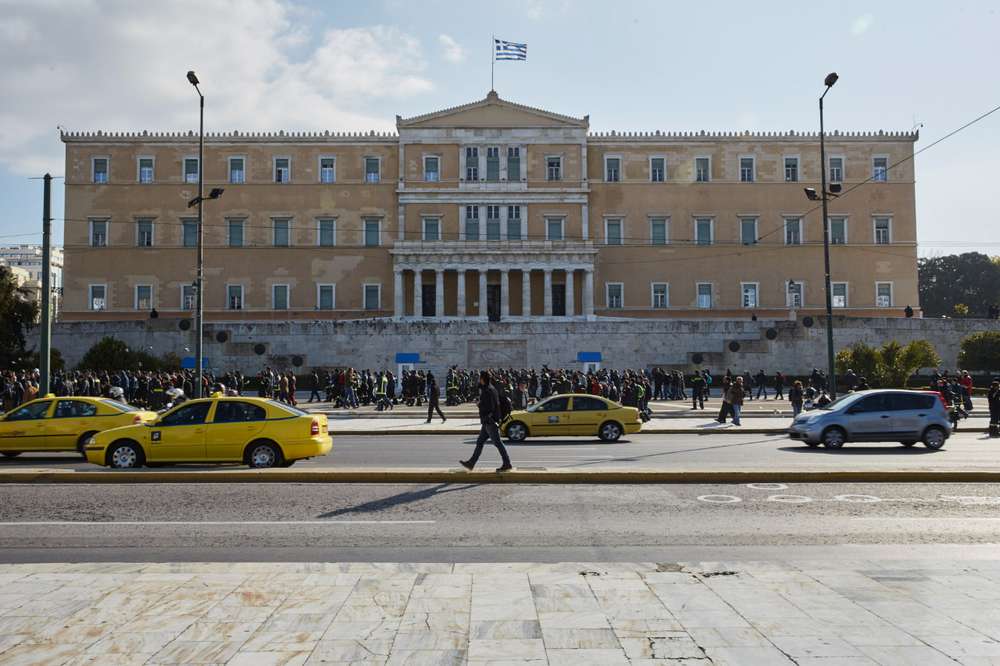 Hellenic Parliament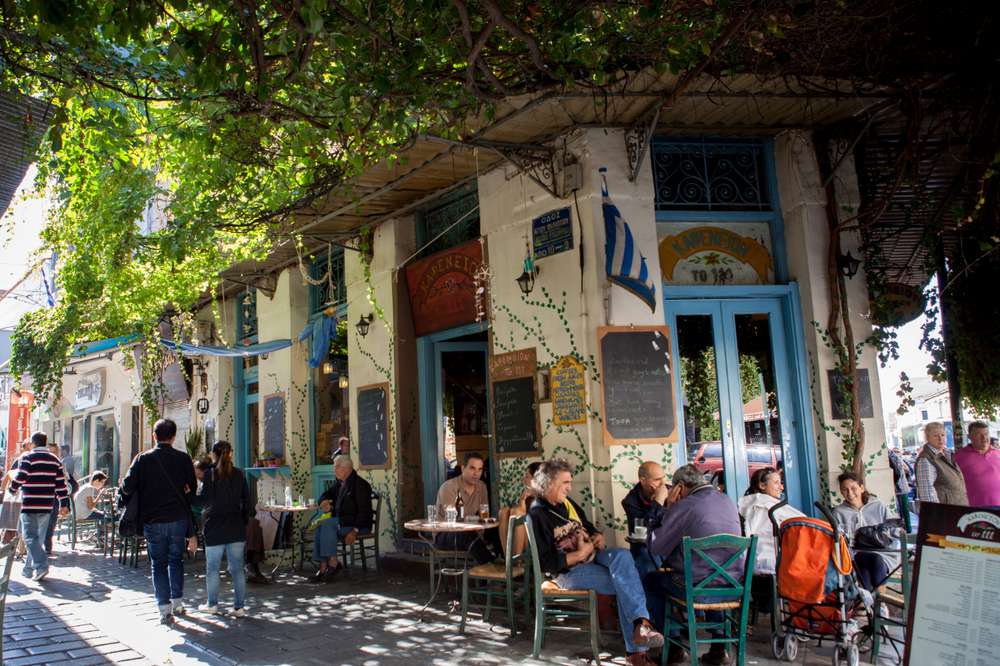 Psyrri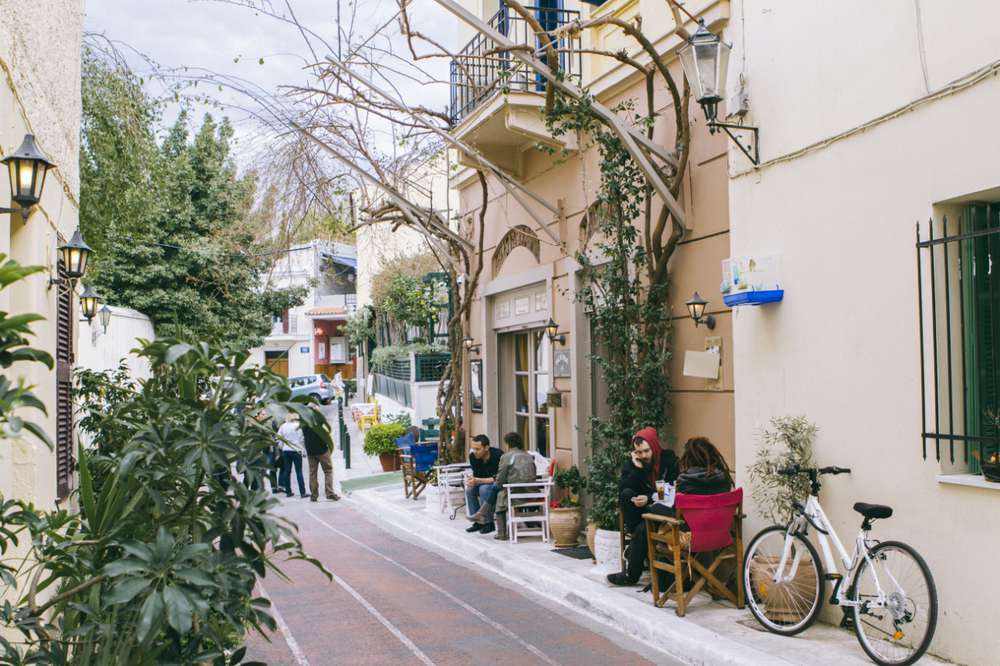 Plaka, Athens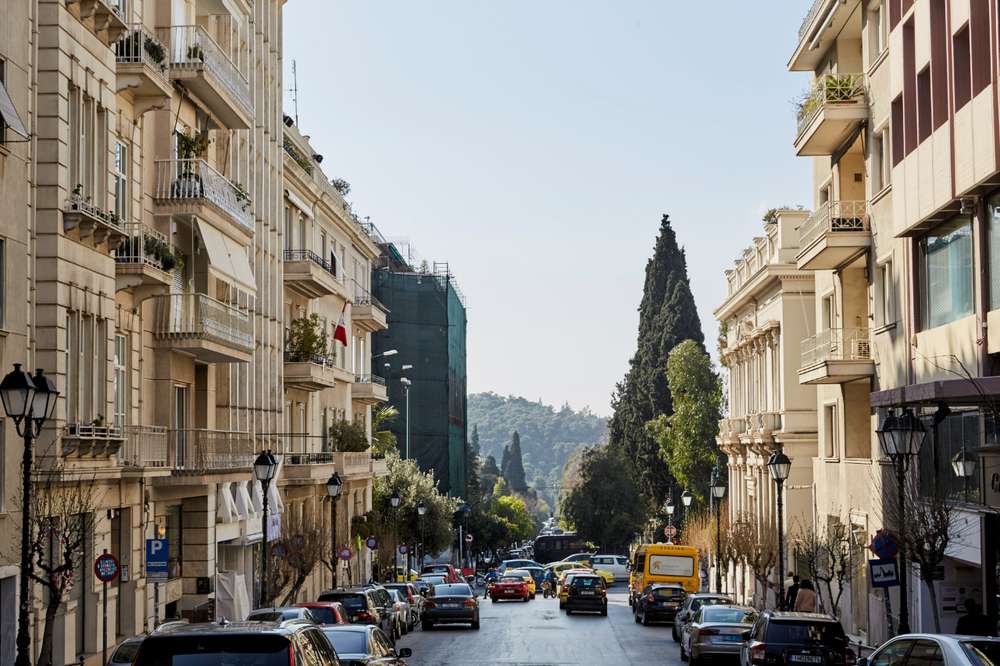 Kolonaki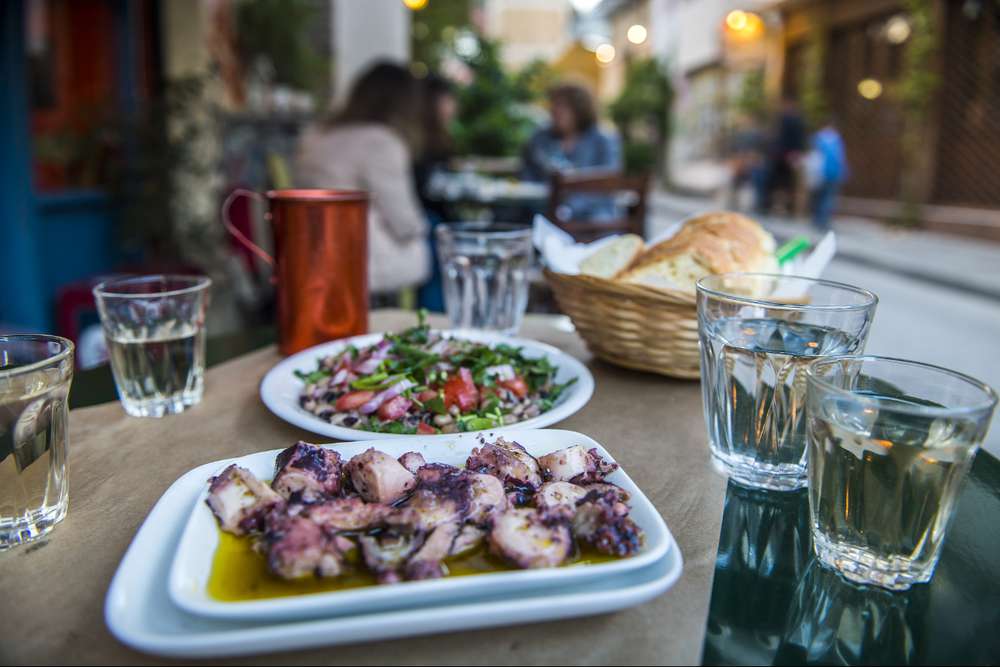 Traditional Greek "meze" (tapas)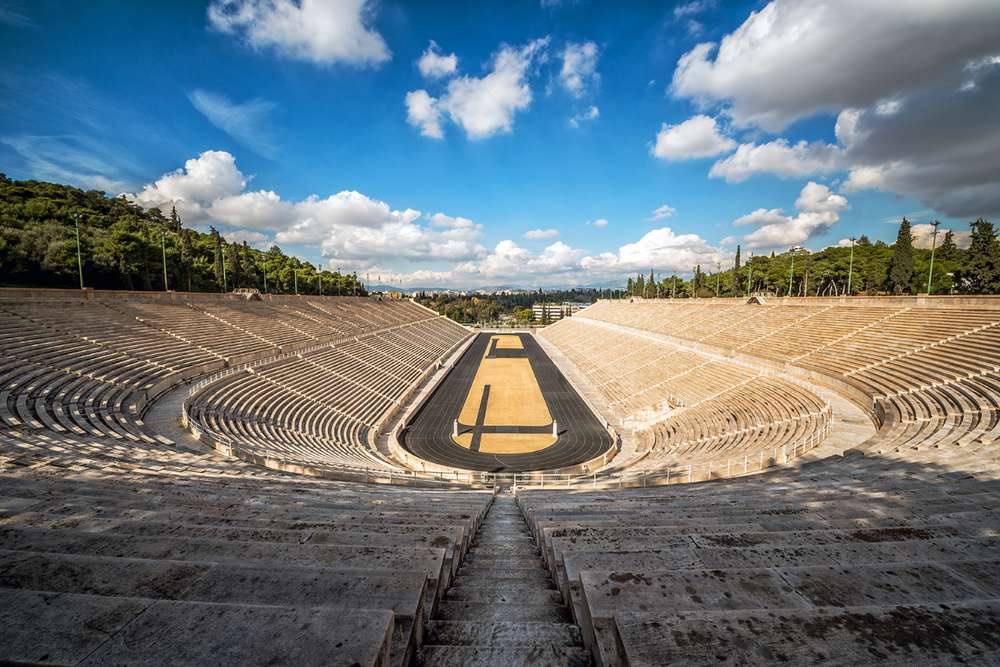 Panathenaic Stadium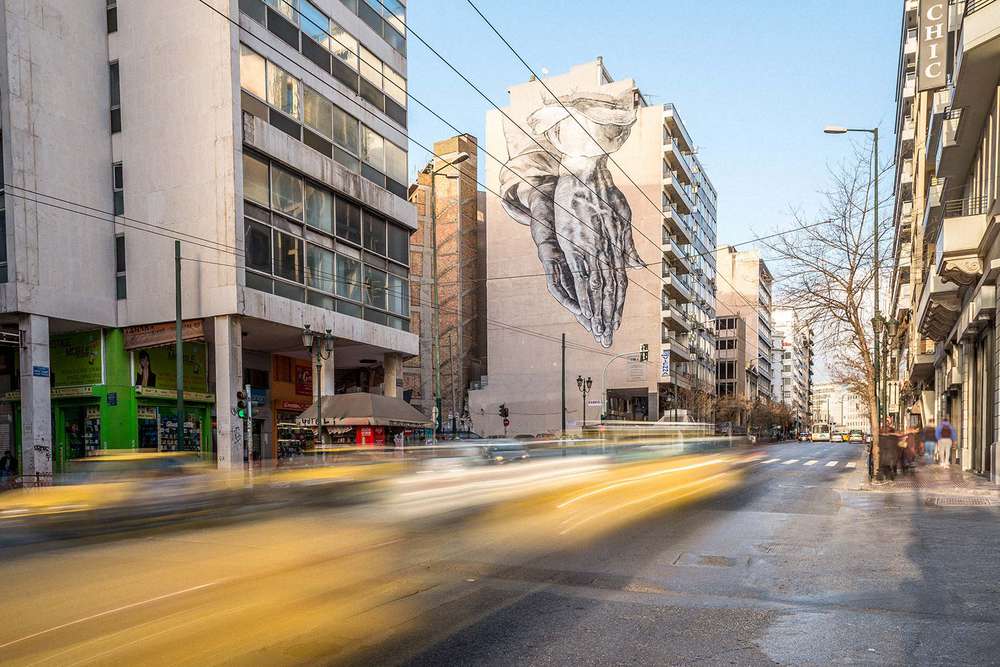 Pireos Street, Hands of God
What's included?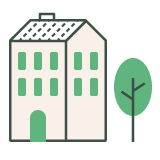 Accommodation
Two accommodations at boutique hotels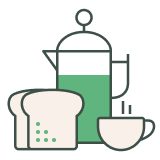 Breakfast
Two traditional Greek breakfasts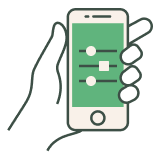 Trip App
With tips for local activities, restaurants, places to visit, audio storytelling, support.
Itinerary
Our itinerary includes all must-visit locations, but through our app you can customize it with points of interest & activities, based on your personal interests.
Day 1

Syntagma- Kolonaki - Plaka I Heart of the city

The day starts at the heart of Athens, historic Syntagma Square and Panepistimiou Avenue, with its stunning neo-classical architectural gems. Then we'll explore Kolonaki, the inner city's wealthiest district, and Exarcheia, with its vibrant street and underground culture. We'll see the Roman Agora and enchanting Aiolou Street as we venture through Plaka, the city's oldest and most picturesque neighborhood. We'll end in the trendy district of Koukaki, home to wonderful bars and restaurants.

Day 2

Acropolis - Metaxourgio - Monastiraki - Psiri I Urban labyrinths

It's impossible to find anything more impressive than the monuments on the Acropolis: the gleaming Propylaea, the graceful Erechtheum and the incomparably beautiful Parthenon. But the Ancient Agora of Athens was just as important to life in the ancient city. Nearby, the archaeological site of Kerameikos was the city's necropolis and its pottery district in ancient times. Psyrri was once home to Athens' craftsmen and their workshops but is now a labyrinth of alleys lined with top-quality eateries and watering holes. We'll pass the lively Monastiraki Square and nearby flea market on our way to gritty Metaxourgeio, a former silk-weaving hub and now a magnet for young artists. Finally, we'll survey the city at sunset from Lycabettus Hill, the crowning peak of central Athens.

Day 3

National Garden - Panathenaic Stadium - Hills of Athens I Up with the gods

Get ready to run, as you head to the Panathenaic Stadium, built to host the first modern Olympic Games of 1896. Across the street, Zappeion park boasts beautiful fountains, tree-lined walkways and leads us into the National Garden, the former Royal Gardens and a cool haven of greenery graced with an abundance of exotic plants. We'll pass the monumental Temple of Zeus, a spectacular Roman place of worship, on our way to Filopappou Hill, which overlooks the Acropolis and is crowned by the Filopappos Monument. The neighboring summit of Pnyx Hill was the site of the Athenian Assembly, where ancient democracy first took shape. It's a fitting final stop to reflect on our exploration of Athens, its ancient history and modern influences.
Highlights
All the places and things to do that are not to be missed during this trip!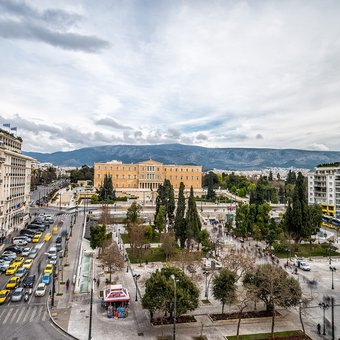 A very young, old city
Discover how Athens was transformed from a forgotten town in the shadow of the Acropolis into a modern city with a glorious ancient past.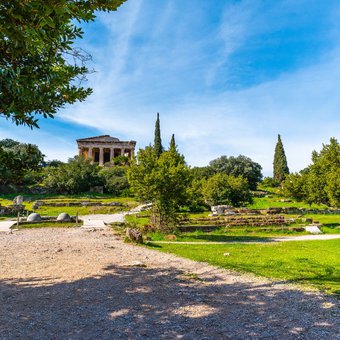 City of contrasts
Visit the city's greatest highlights: from the world-famous Acropolis to the many different neighborhoods, from working class enclaves to boutique avenues.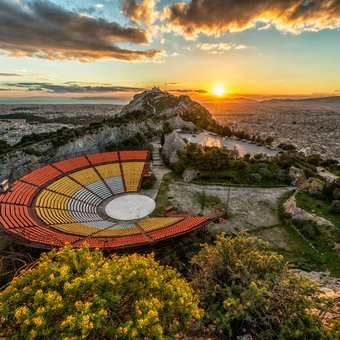 Athens from above
See Athens from a different perspective by hiking the historic hills of the Pnyx, Filopappos and Lycabettus, as well as exploring the National Garden.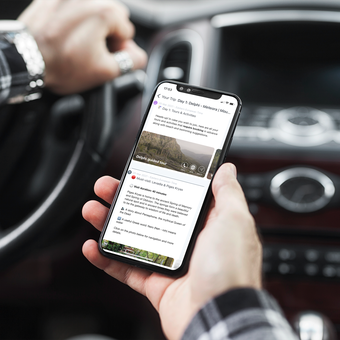 Our App
Explore at your own pace, with the ease of mind that our customized app gives you: seamless navigation, local tips and suggestions, audio storytelling and the advice of our favorite guide Danae at each stop.
Accommodation
We have carefully selected boutique hotels and family-run guest houses in great locations, with lots of character. Here are some photos of the hotels we use in this trip (hotel selection is based on availability at the time of the booking)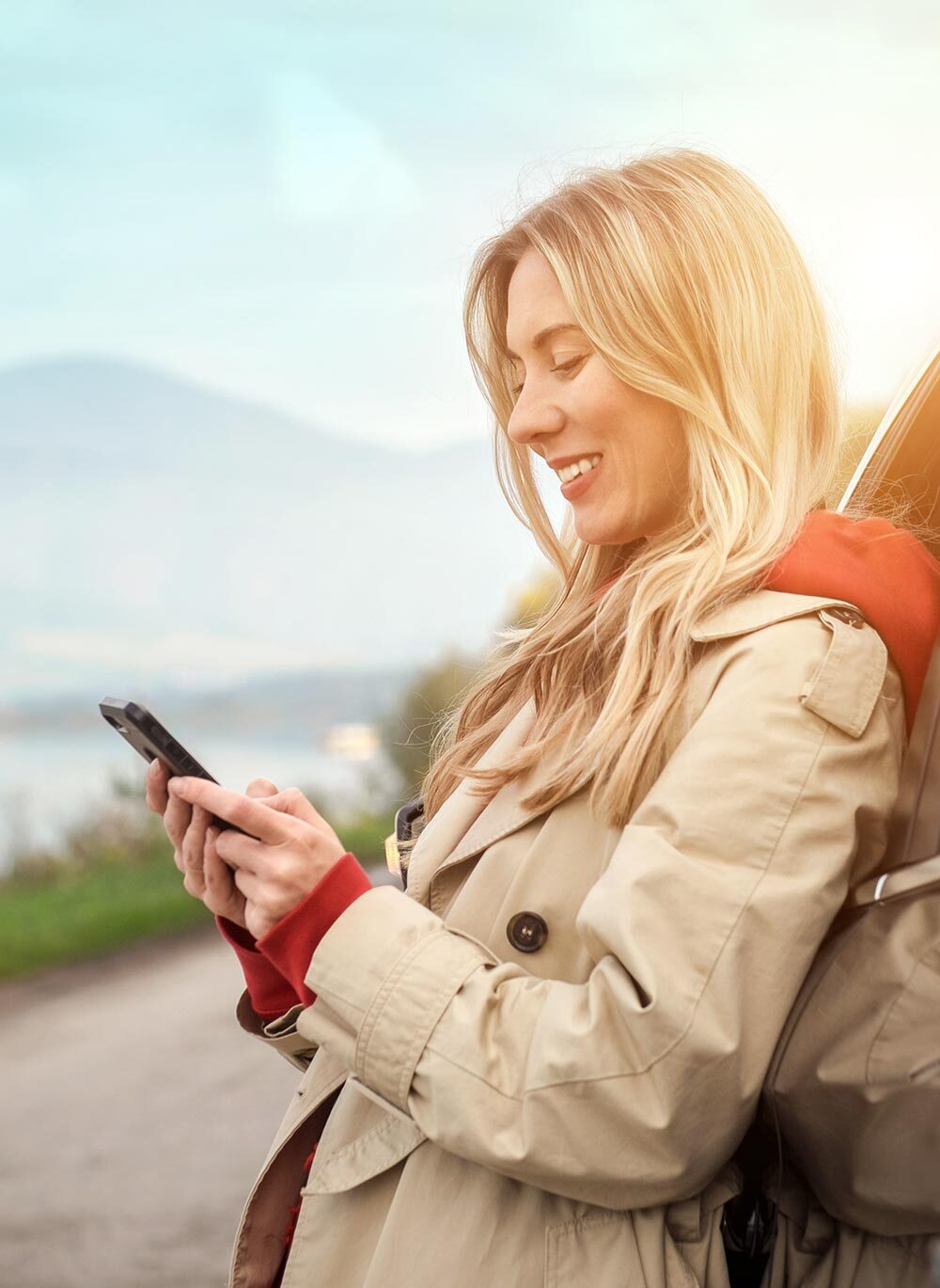 Our trip App is your personal guide!
You have the freedom to modify and adjust your itinerary according to your interests and pace, while maximizing your time.
GPS Maps
Detailed maps of your daily itinerary so you never get lost or lose time
Audio storytelling
Original stories created by our guides for you to listen on the go
Local tips
Insider tips at every location, as if you had a guide with you
Must-visit & optional stops
Itineraries based on what not miss, but also optional stops you can choose according to your interests.
Restaurants & activities
A list of our favorite restaurants and activities in each area you visit
Online & offline mode
All information in our App works both with or without internet
"The tour was great. We are so glad that we did the self drive."
"All of the accommodations were incredible with super friendly hosts and staff where I felt very comfortable and welcomed."
"We loved the hotels and the recommendations as well as your 'must sees' for the sites, villages, landmarks and restaurants."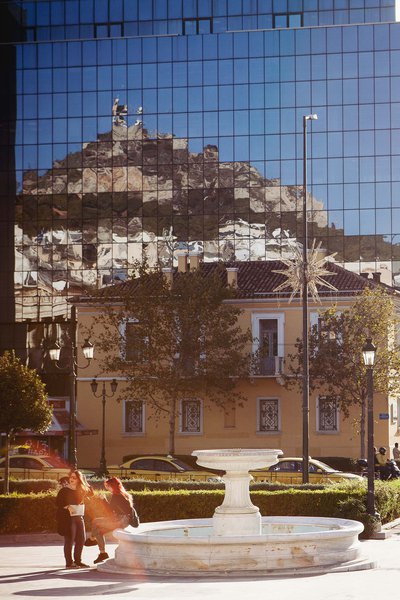 This road trip
The road to democracy: the best of Athens in three days
OR
call us
+30 21 10 12 65 44
why us
Back to the Routes is a personal journey, or better, a collection of personal journeys in the land of Greece. It is the collection of our childhood journeys that we started with our parents, who taught us to love and appreciate simple things in life and that we later continued ourselves.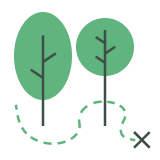 off the beaten path
Discover Greece's true history, culture and nature with stories, tips & recommendations.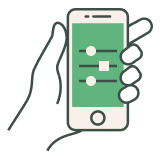 Customization on the go
Use our app to customize your itinerary on the go, with suggested points of interest, activities & restaurants.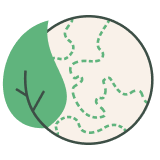 Sustainable Travel
Explore responsibly with our carbon-neutral trips, options to visit lesser tourist destinations and family-run accommodations.
Read more